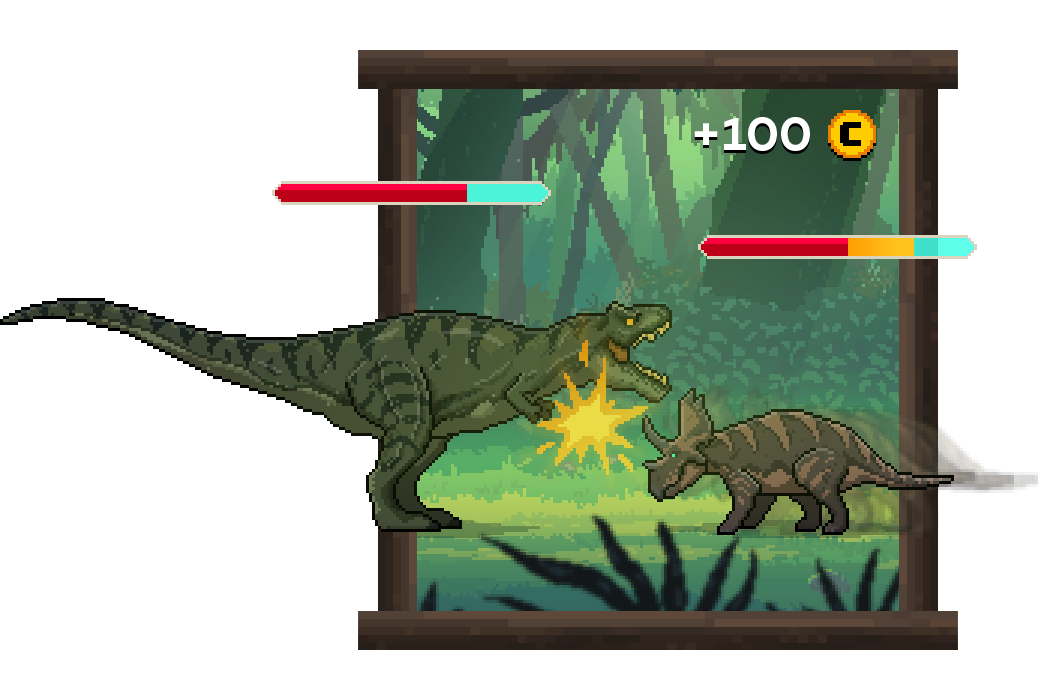 The Game
Play to Earn
Set on the Islands of DINOX universe, you will find yourself surrounded by various packs of living dinosaurs. The catch and core idea is that they live on blockchain and you can digitally own them, take care of them, breed them, train them, and fight different creatures occupying the islands.
Read more

Interactive
With earned or bought assets, the player is able to interact and customize based on the needs of the ecosystem and the game. You can equip your dino with different action cards, or change and upgrade the complex your dinos live in.

Tradeable
All assets of the ecosystem are based on blockchain technology. That means everything can be digitally owned, transferred, sold or auctioned either within the DinoX marketplace or any 3rd party marketplace that's publicly available.

Collectible
Dinosaurs of DinoX are made as NFTs - Non Fungible Tokens. Every one of them is unique and can be owned only by one person on one address. This makes the collectible feature one of the strongest features of the project.